Newest, beautiful, single women now added for week of Wednesday, 9 June, 2021 - Tuesday, 15 June, 2021
During this COVID-19 crisis, be assured we are still working daily to ensure your success!
Dos and Don'ts of Dating Latina Women in Acapulco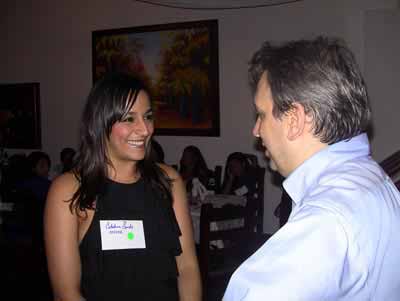 When you dream of marrying a Latina, there are things you need to take note of in the dating scene. Latina women are beautiful, passionate, and confident ladies, so if you're dating them, might as well aim it toward the home run.
Here are some dos and don'ts when dating a
Latina woman
:
Dos
Accept food that she offers
Most usually, Latin people love cooking and eating, so when you say you're on a diet, decline the food, or eat just a little, she will not like that. More so when she or her family member who offers the food. In Latin culture, declining food that a person offers to you is like spitting on their face. Don't spit on your date's face, or on any Latin people's faces, really and just taste whatever food is being offered. You might just find it delicious.
Learn Spanish or Portuguese
Even if the girl you're dating speaks English that often or good enough, you might as well have to learn some Spanish words. Remember that dating her means that you're also dating her family, too. You may not need to chat with her in Spanish, so save some words and phrases for when you're talking to her family and relatives in Acapulco. And this way, her relatives wouldn't play you for a fool whenever they speak Spanish around you.
Show some interest in her culture
Just like any other interracial relationships so prevalent in dating apps, if you want to impress your Latin sweetheart, you need to show aunthentic curiosity about Latin culture. Learn about her traditions, cultures, norms, and values. However, don't believe any of the negative stereotypes.
Latin culture may have had an influence on every, Latina woman but that doesn't mean everyone of them is the same. While it's true that most Latinas are very confident, there are also some who are soft spoken and even introverted, which leads to the next point.
Be confident but not arrogant
Being confident herself, your Latin date will surely be able to sniff out if you're being just confident or arrogant. These ladies are independent and straightforward women who know what they want, so be the big man in every way you can.
Really, sharpening your confidence will not just do you good when dating Latina women; it's simply just one of the traits every woman would want in her man. But make sure you don't get to the point of cockiness. Crossing this line will positively sever your ties with her and overall ruin your dating life.
Challenge her intellectually
Don't ever mistake Latin women are beauties without brains. You shouldn't even buy the thought that these women are simply airheads. As a matter of fact, Latinas are very intelligent women. If you simply engage them in conversation, you might be surprised how insightful they are.
Be a gentleman
Win her with respect and prove to her that chivalry's not dead, at least not with you. Your Latin sweetheart is very in touch with her femininity. Make her feel like a real woman by being her man. Even the little gestures count, from opening the door for her, giving her some classy compliments, to offering that you get to pay for dinner. You've got a great shot at winning her heart just by genuinely treating her as a lady.
Don'ts
Neglect her family
This is the last thing you want to do in Mexico City right at your Latin date's home. Winning a Latina woman's heart will also mean winning that of her family's. If you're shy or aren't just confident with your Spanish speaking skills, drop those thoughts right away and try socializing with her family a little bit more.
Most Latinas are downright confident women, so they're looking for someone who can level with them. If you want to get more serious with your present relationship, you may even go beyond learning her family member's birthdays or anniversaries.
Mispronounce her name
If, for the first time, you're meeting your Latin interest from one of the dating sites you're joining in, make sure that you've learned how to pronounce her name no matter how hard it may be.
You have all the time in the world to learn the right way while you were just chatting and dating online, so if her name is as difficult as "Noslaidys" or "Xochitl", make sure you say it right. Never just guess how it is pronounced.
Blame Latin nature for her temper
This is exactly just one stereotype about Latinas. These women may have the tendency to emphasize what they're going to say by yelling, but this doesn't mean they're angry. On the other hand, there are many soft spoken and gentle-mannered Latina women.
To make it clear, don't associate your Latina date with the fiery complex. While they have the tendency to be very strong, passionate, and assertive, again, this doesn't apply to all women.
On the other hand, refrain from calling your Latin girl feisty. It may be true for most women, but calling her this is a quick way of putting her off.
Be a jealous and controlling guy
You need to accept the fact that your Latin girl is alluring to other men, as well, not just you. She might even be asked out a lot, so if ever you see her being friendly with other men in Acapulco bay, don't get riled up.
Your Latina date will never like that, which is also exactly the reason why you need to already feel secure and confident in yourself when dating these women.
Ask her to speak something in Spanish
For all you know, your Latin lady may not even speak that language (or at least not that often). While a majority of Mexicans speak Spanish, approximately 6 million also speak indigenous dialects. So you'd have to come up with a better excuse for flirting with her.
Nowadays, the population of non-Spanish speaking Latinos is increasing thanks to the new generation raised and educated in North America. You might not even know, but it's possible she's a Brazilian girl, and so just being asked to speak Spanish is enough reason for her to simply walk away. You'll later regret letting her slip away for as minor a reason as that, especially when you've found her via one of the best dating apps for relationships.
Introduce her as your "Mexican" girlfriend
Introducing her, for example, as your "Mexican" or "Puerto Rican" girlfriend can seem racist, so much so that she would reject you completely.
Keep these in mind when dating Latina women!

Newest, beautiful, single women now added for week of Wednesday, 9 June, 2021 - Tuesday, 15 June, 2021
You have to meet the women to marry them! We have group singles tours departing nearly every month!