Newest, beautiful, single women now added for week of Wednesday, 9 June, 2021 - Tuesday, 15 June, 2021
During this COVID-19 crisis, be assured we are still working daily to ensure your success!
4 Festivals Mexican Women NEVER MISS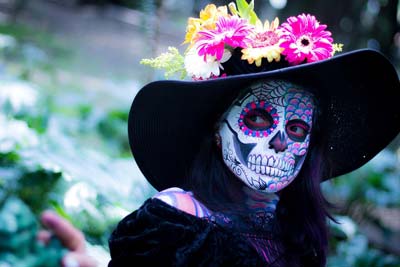 One of the best ways to discover the vibrant culture of Mexico is to attend one of their major festivals.
Perhaps the most popular Mexican holiday that the rest of the world knows about is Cinco de Mayo. A day meant to commemorate the Mexican army's victory against the French in the Battle of Puebla.
During Cinco de Mayo, elaborate performances, street parties, grand parades, and other kinds of merrymaking are usual fixtures. When you attend this colorful and lively festival, you will definitely get to experience everything Mexico has to offer and more.
Fortunately, Cinco de Mayo isn't the only vibrant Mexican holiday you can attend. If you have prior commitments for May 5, there are still plenty of other Mexican festivals you can attend.
When you travel to Mexico, make sure you time your trip during one of these four holidays:
Day of the Dead (Dia de los Meurtos)

It's ironic that a day remembering the dead would be one of the most festive holidays in the country.

Mexicans prefer to celebrate their deceased loved ones' lives, hence all the colors and festivities.

One of the most memorable traditions that locals practice is placing vibrant decorations on the tombs of their deceased loved ones. They also leave plates of dishes, fruits, drinks and even alcoholic beverages behind as an offering.

This developed out of their belief that Dia de los Muertos is the only day the deceased visit their living relatives.

If you want to participate in your own way, you lay some marigolds on some altars and tombs. But always make sure to witness the Catrina Parade, wherein goers dress as skeletons and other Mexican culture symbols of death.



Benito Juarez Day

One of the most esteemed figures in Mexican history is Benito Juarez. This lawyer helped oust the dictator Antonio Lopez de Santa Anna through his publication of Plan de Ayutla.

Because of this contribution, his birthday was declared a national holiday. Government offices, schools, and select companies are closed.

In Juarez's hometown, they organize a memorial of contests, tournaments, fireworks, and dances.



Independence Day

Every September 16th, Mexicans all over the country celebrate their liberation from Spanish rule. The citizens in Mexico pull out all the stops to celebrate. The includes a re-enactment of one of the leaders of the Spanish revolution.

The president also rings a bell and recites famous words by Hidalgo, one of the leaders of the revolution. Attending one of these events helps in understanding Mexican culture and history.



Day of the Virgen of Guadalupe

Because Mexico is a Catholic country, they make it a point to honor their patron saints and other religious figures.

One of the most famous in the country is the Virgin of Guadalupe.

Called La Virgen Morena, it is said that the apparition of the Virgin Mary appeared to Juan Diego, on Dec. 9. Each year the country commemorates the Lady of Guadalupe by taking a pilgrimage to Tepeyac. Devotees erected a basilica in her honor.

Thousands of followers not only attend mass in the big church but also bring numerous offerings.

By attending these holidays, you will experience more of the distinct culture of Mexico. If you're not interested in a solo cultural exploration, maybe you should consider having a local by your side.

Men who are interested in the culture of Mexico are often equally interested in dating a Mexican women. By simply signing up today, you can chat with and even date a lovely single Mexican girl.

You'll have a tour guide but also a potential lifelong partner to love and cherish. This will give men the opportunity to enjoy the best of both worlds.

So sign up for free today and discover the allure of Mexican culture and the beauty of Mexican women!

Newest, beautiful, single women now added for week of Wednesday, 9 June, 2021 - Tuesday, 15 June, 2021
You have to meet the women to marry them! We have group singles tours departing nearly every month!