Newest, beautiful, single women now added for week of Wednesday, 15 September, 2021 - Tuesday, 21 September, 2021
During this COVID-19 crisis, be assured we are still working daily to ensure your success!
Myths About Dating a Mexican Woman You Should Stop Believing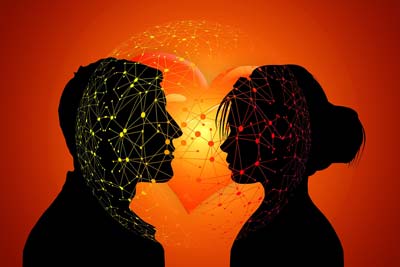 The internet is home to a mixed bag of good and bad pieces of dating advice. The trick is figuring out which is which.
The advice you received years ago wouldn't necessarily work today. Thus, it is important to distinguish which is the real dating advice that will likely work for you from the outdated and obsolete ones. Following those old-fashioned tips could possibly hinder you when dating a Mexican woman.
Also, no piece of advice can ultimately solve all your dating woes. You have to choose which one is most helpful to your situation. With that said, there are some common dating tips that you could do without, such as:
Waiting too long to text or call

A lot of people would tell you to wait X amount of days before calling or texting so that you don't seem needy or desperate for attention. However, if you think she would engage then just go for it.

The risk with waiting around is that she might think you've ignored or ghosted her. It also increases the chances of her moving on and finding someone else. But if you text or call whenever you feel like it, you still have that connection.



Keep the conversation going

An engaging conversation is one good sign of a great connection. However, forcing her to keep conversing is another matter altogether.

At times, she might feel like she's being interrogated. Long and silent pauses aren't all bad. They could indicate a natural shift between one topic to another or simply a time for both parties to catch their breath. Either way, don't feel insecure about filling the silence with conversation.



Ignore or disregard your date

This is another bad dating advice for men that is completely outdated. This probably stems from the stereotype that good girls want bad boys. This is completely false.

Women are not suckers for bad behavior. Also, there should be no excuse for being rude. Whoever you are dating, make sure to treat her with respect. This also means being courteous and considerate of her. Being rude is just a sure way of turning her off.



Don't compliment her too much

If you like her, then by all means shower her with compliments. You never know, she may find it validating. It's also one way of relaying your feelings without being too direct.

If you compliment her, at least she'll have an idea that you like her on a certain level. Mexican ladies, in particular, appreciate compliments from their man. Just make sure you're compliments are wholesome and appropriate.
While these are all helpful, ultimately the only dating advice you should listen to should apply to you and your date. These are simply guides on how to behave accordingly, especially on your first date.
How could you make a good enough impression if you're being rude to her right from the start? These tips also come in handy when you join our singles vacation. You make a bigger impression among the women if you are on your best behavior.
.

Newest, beautiful, single women now added for week of Wednesday, 15 September, 2021 - Tuesday, 21 September, 2021
You have to meet the women to marry them! We have group singles tours departing nearly every month!