Newest, beautiful, single women now added for week of Wednesday, 9 June, 2021 - Tuesday, 15 June, 2021
During this COVID-19 crisis, be assured we are still working daily to ensure your success!
How to Text Latin Women | Dating in Acapulco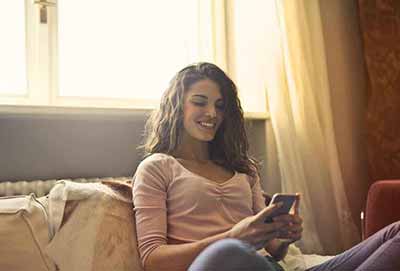 To get a date with Latin women, you need to do it right. If you've gotten to the point where you're texting each other, then might as well aim a home run. From the start, the girl gave you her phone number because she is also interested in you, which is a good sign.
Now you need to know that texting her shouldn't take much of your time. Use SMS as a means of making plans to meet her for a first date—not as a means to play around with her. Additionally, the moment you get her number, you don't have to play coy by delaying to text her. Taking note of the momentum, it's best that you start texting her soon. Whether you met her in real life or found her at a dating site, either way text her as soon as it's appropriate—meaning, not too early and not too late.
While it's ok not to wait around, another mistake you can make is texting each other way too much. Doing this dispels some of the mystery, which can diffuse any chemistry between you two. That's one probable recipe of an awkward date. To avoid this, you need to keep in mind that a text message is for making plans. Besides, there are better ways to get to know your date, such as interacting with her in person.
When it comes to communicating with Latin girls, you need to have the right mindset. They are not into weak guys, which is why you need to be confident, especially during the initial stages like the texting phase. One way you can project confidence is to act as if there are other women waiting for your attention.
By imagining this scenario, you feel less pressure to seek her attention and minimize your effort to get her approval. Sometimes men make the mistake of conveying all of their emotions through text, which makes them seem clingy and desperate. It may be ok to show a Latin woman some appreciation, but don't over do it so that she wouldn't be overwhelmed. You also wouldn't want her to think you're getting ahead of yourself.
While confidence is important, it's not so easy to project, especially when you're dating. There will be times when you don't feel so secure about yourself. During those moments, you can refrain from texting her. You can only get in touch with her again once your self-esteem is intact. That way you can project a positive image of yourself.
Remember that when getting to know your date, you don't want to share too much right away. Save your talks for when you finally meet for the first date (preferably somewhere in Latin America, like in Acapulco bay). But don't be too indifferent with your messages either. You don't want her thinking that you're a dull or half-interested guy. Here is a more concrete guide when texting Hispanic and Latino Americans:
Don't take response times like a game
Texting shouldn't be treated like a game. It's understandable to worry about seeming desperate, but the solution is not to wait every five to ten minutes to respond. To her that would just seem like you're playing around. If you do this, you're just making things difficult for no reason. So don't ever play games with her. Yes, you can take your time in forming your response, but don't worry about whether you're responding too soon or too late. Simply let your message speak for itself.
Also, take note that ghosting is far from acceptable, neither is it for women. But especially if you've been to your first date already and you don't feel the connection, be brave in ending up things.
Don't text one-word answers
If you don't want her to dismiss you, then be more engaging with your texts. Who would want to talk to someone who only replies with one-word answers? Even you wouldn't like that, right? If you're not that much of a texter, do show a little effort in texting her. Send your text messages in complete, concise, and, preferably, grammatically correct sentences.
Make an effort to send her a complete sentence and grammatically correct response because, unless you're an FBI or a teenager, abbreviations or codes will not help you with your goal. For most people, messages sent in such a way are a total downer. You can also use texting to detect signs a Hispanic girl likes you, especially if she puts as much thoughts in her responses like you do.
Don't overwhelm
Texting someone you're interested in can make you feel very anxious. You may worry about the woman if she responds to you or not. This is why texting should not be something that has to last that long before the first date. This anxiety may compel you to send her paragraphs (nay, whole articles) of text or constantly ask her questions without giving her time to respond. As much as possible, make your texting just sporadic and sweet.
Talk about texting habits
Know how your Latina date sends text messages. For example, maybe she likes calling over the phone and is not really that much into texting. While you're at it, why not find out her texting personality? This is a safe and lighthearted topic, so it wouldn't hurt if you want to know whether she's emoji-generous or not (and anything else related to texting). You'll both know how to communicate with each other better even if just through text.
Don't have big conversations over the text
Speaking of not overwhelming her on the outset, you need to pick fun and carefree topics, making it easy to talk about. Remember that this may not be the ultimate life partners' method of communication. Every dater needs to know that talking about difficult, personal, or conflict-resulting topics is best done in person. Even when you choose your words carefully, there's still a chance they would be conveyed differently through text, leading to miscommunication.
To wrap it all up, texting should just be used to make plans with Latin women! If you want to see her, make it clear to her! And if you have met with her already, tell her that you want to meet her again. Again, texting is not a game. You need to be clear for what you want.

Newest, beautiful, single women now added for week of Wednesday, 9 June, 2021 - Tuesday, 15 June, 2021
You have to meet the women to marry them! We have group singles tours departing nearly every month!