Newest, beautiful, single women now added for week of Wednesday, 9 June, 2021 - Tuesday, 15 June, 2021
During this COVID-19 crisis, be assured we are still working daily to ensure your success!
Dating Habits of Mexican Women | Dating in Mexico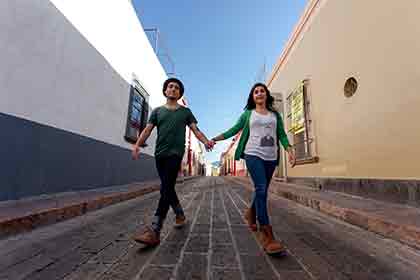 Dating in Mexico, what does it feel like? Might as well be aware of the dating habits of Mexican women in their natural habitat. Mexican courtship is simple if you think about it. All you need is a vast knowledge of cultural diversity, proper etiquette, and most importantly, how to treat your woman right. Treasuring these tools can help you on your journey in winning the hearts of Latinas.
Now, let's talk about the habits of these women and here are some examples:
They love being Latinas.

Time to polish your sense of humor because these women will knock your socks off. Hang on to your seat and prepare for an amazing time with them. It's very important to her to be this way. If she's important to you, making a little effort goes a long way. It's totally okay to ask questions or share general interest in her culture and background.

They pay attention to how they're treated.

At the beginning of a relationship, people are typically on their best behavior so that they can make a good impression. Undeniably, most people keep secrets about themselves away from the light of the day.

Much of their awareness of self is kept inside so as not to reveal their innermost workings. It's a natural defense mechanism against exposure to unfriendly judgements. If their partner doesn't treat them with respect in the beginning, they'll surely not expect them to do so later on in the relationship.

They're not afraid to look beautiful.

Mexican women are famously beautiful. They will smile a lot, dress to kill, and are especially careful about what comes out of their mouths. Yes, they aren't only beautiful on the outside but also on the inside.

They know how to take care of themselves as well as take care of others. They view every hardship as an opportunity to learn and grow. And guess what? They also make others feel attractive as well. Some of their beauty will rub off on you just by being around them.

They practice self love.

Before you can find a healthy relationship with someone else, you first need to have a healthy relationship with yourself. Life is full of ups and downs.

Health can be transformed into diseases. Success and achievements can collapse. Love can grow cold. No matter what happens on the outside, for them, they still have a solid foundation built on self-love.

They're also content being single.

Even if being single isn't their preference, they are still happy and comfortable when they're not attached to anyone.

Their relationship status isn't their only source of happiness. They have their health, families and loved ones who can also be the source for their happiness. Relationships need freedom to survive.

They stick to their dealbreakers.

We all have relationship dealbreakers, and as healthy daters, these women know that sticking to the green flags is the only way to find someone who will truly make a good match in the long run. They are very open-minded when it comes to dating and they won't compromise anything for the sake of finding a partner.

They're positive and nurturing.

One most noticeable thing about Latin America is that they are generally happy. Why is that? Despite the chaos of daily living, they are ranked as one of the friendliest and happiest people on the planet. This is because of their strong mentality and very nurturing nature to whom they meet.

Are you feeling down? In need of friendship or companionship? They are there for you. Loneliness is almost like a taboo for these people. For them, no man is an island. Whenever and wherever they are, you can expect the intervention of their friends and families to boost them up.

They don't rush relationships.

Patience is the key to dating in Mexico. Feelings can develop fast, but instead of rushing into a commitment right away, they're better off taking the time to really get to know a person before boarding the ship that sets sail.

They spend time getting to know each other, watching for the small signals that they can or can't trust a person. They make sure that each of you has to work for the relationship, and that can take time.

They trust their intuition.

Being willing to trust your gut when it's telling you that someone is good or not a good match for you is one of the most important yet, overlooked, dating habits. These women, before they fall in love, listen to the internal voice that tells them if a person is right or wrong for them.

They wait for the person who doesn't give them that bad feeling. They don't stick around, or think that maybe they can fix that person. Your internal voice is almost never wrong unless you are blinded by this person's facade.

They don't look for someone to complete them.

Dating a Mexican is simple, yet tough. They believe that a person should be complete as a whole by themselves before adding anyone else to the mix. Once you feel complete, you become more aware of what you want in your life and you can use that to find someone who you can share that life with. You must be a complete individual before becoming a couple.
Know How To Find The Relationship That YOU Want
As you can see in the dating customs in Spanish speaking countries that they don't reek of desperation when it comes to finding love. On the contrary, it increases their chances of finding love. They say that people find love when you're not looking for it, and that's a fact. Let love find you and this way, you will know that it's the perfect relationship to be in.
Create the perfect harmonious relationship that you're looking for by not expecting anything and loving yourself first.
Self-love isn't a luxury, it's a necessity in today's society. Give yourself a chance to grow and bloom in the right season. Some beautiful flowers don't bloom in the winter season. So take note of that. Research, give your best effort and enjoy dating in Mexico.

Newest, beautiful, single women now added for week of Wednesday, 9 June, 2021 - Tuesday, 15 June, 2021
You have to meet the women to marry them! We have group singles tours departing nearly every month!