Newest, beautiful, single women now added for week of Wednesday, 9 June, 2021 - Tuesday, 15 June, 2021
During this COVID-19 crisis, be assured we are still working daily to ensure your success!
Mexican Women | Why Join Romance Tours to Meet Them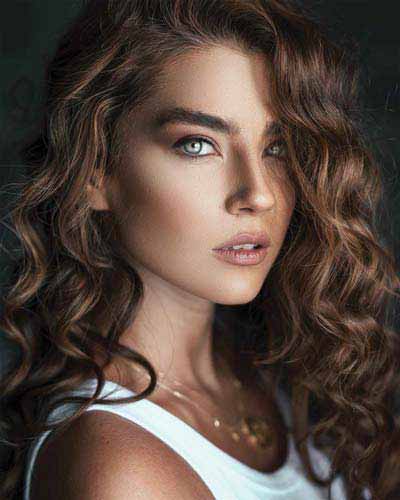 You might be wondering what makes our romance tours so special. Why join one to meet single Mexican women? What's the difference between that and an ordinary vacation to Mexico? Well, you're about to find out.
To start, www.AcapulcoWomen.Com is one of the most reputable dating sites out there. We've been in the industry for almost 20 years now, among the very first to provide the best romance tours for single men and women who are searching for love. But the reason we stand out among the rest is the fact that we make everyone's security our top priority.
With that in mind, we see to it to thoroughly verify each woman who registers on our site, leaving no room for scams and what not. Thus, you can trust that whoever you'll be communicating with here are real, live people whom you can personally meet at our romance tours.
Apart from that, here are a few other reasons why joining our romance tour is the best way to meet beautiful Mexican women for love, dating, and even marriage:
Value for your money - Taking part in our romance tour will likely save you a lot of money. In total, it's way cheaper than an ordinary vacation. From airport transfers to venues and day tours, we've got it all covered.


The safest option there is - Acapulco's tourist attractions are generally safe. But just like any other city, there are some areas that aren't too safe especially for foreign tourists. With our romance tours, you wouldn't need to worry about your safety and security, as we have professional staff members working for you 24/7.


Higher chances of finding a suitable match - If you take part in our tours, you'll receive 2 invites for our socials event --- where hundreds of women in Mexico gather in search of an ideal lifetime partner. We also have matchmaking services to help you find your true match. Moreover, there's no limit as to how many ladies you wish to meet; you can even take them with you during our day tours! Simply inform our staff members so that we can make the necessary arrangements.


Free translation services - Language gap no more! We provide free translation services so that you can comfortably socialize with the women. And since we're committed to breaking the language barrier, we provide this service for FREE.


Hassle-free itinerary - Need a checklist for traveling to Mexico? No problem! You won't need to book a cab when you arrive at the airport nor find a comfortable hotel room to get settled in; we'll be the ones to do that for you! The day you land, someone will pick you up and you'll be accommodated in one of the safest and most luxurious hotels in Acapulco, Mexico. Now, how's that for premium service?
What are you waiting for? Find out how you can avail of our services and tours as you prepare for an exciting travel to Mexico! All the resources you need to win the heart of a Mexican lady can be found on our site for your convenience. Sign up today and don't miss the chance to begin a life-changing journey in finding love among beautiful Mexican women!

Newest, beautiful, single women now added for week of Wednesday, 9 June, 2021 - Tuesday, 15 June, 2021
You have to meet the women to marry them! We have group singles tours departing nearly every month!