Newest, beautiful, single women now added for week of Wednesday, 9 June, 2021 - Tuesday, 15 June, 2021
During this COVID-19 crisis, be assured we are still working daily to ensure your success!
Dating Tips | How to Date Women in Mexico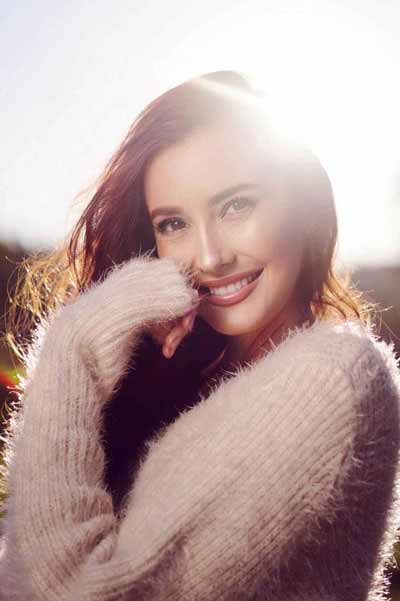 Are you single and looking to have another shot at love? Do you feel like your chances of finding love in your local community are dwindling? Are you finding it hard to find the right person online? Thinking about giving up already? If your answer to any of these questions is yes, then you are in the right place. Just keep reading on and we'll present a solution to your dating woes.
Let's start with what kind of woman you should be on the hunt for. That's right! Before you even start your search for love, figure out first what kind of girl you see yourself being happy with. Here's a solid recommendation for you - how about hot Mexican women?
If seductive physical attributes paired with endearing inner qualities are what you're looking for in a girlfriend, you can never go wrong with a Mexican woman. Just take a look at the profiles of countless beautiful Mexican ladies here on our site and see for yourself what we're talking about. And there's no better place to start your search for a beautiful Mexican girl than in Acapulco.
With that said, we took the time to list down some dating tips that will help you find the right girl in Acapulco, Mexico:
Sign up for a dating site - There are indeed thousands of dating sites available on the internet these days. But the question is, are they the real deal? Because most of them aren't. While here at www.acapulcowomen.com, we're not only one of the very first in the online dating industry. But we're also the most reputable when it comes to matchmaking services.

Once you sign up (for free), you'll then be able to browse through thousands of profiles of beautiful women in Mexico and start communicating with them. Also, you have the power to customize your search according to the woman you prefer.


Build a genuine connection - We know that dating can be nerve-wracking. And it's only normal for you to worry if your date likes you or not. But no matter how shy you may be, still try to connect with her.

We strongly advise against putting up a pretense. You can never impress Mexican women by pretending to be someone you're not. These ladies have a knack for detecting ostentatious behaviors or language, so don't even try. Plus you'd want her to like you for who you really are, and not just for the facade that you put up.


Handle rejection gracefully - When in search for love, it's only normal for you to deal with rejection. If they don't see your qualities, then it's their loss, not yours. You don't need to dwell on it, it's just part of dating. Also, there are literally thousands of beautiful Mexican ladies in our site just waiting for you to say hi. So, move on.


Be on the lookout for red flags - If she's being rude or that she's drinking too much on your first date, then this is an indication that the relationship is not going to lead to healthy long-lasting love. It's better to let go as early as now than to invest in your emotions and just get hurt later. Save yourself from this pain and look for another date instead.


Nurture your relationship - Once you've found your match, nurture it. This is just the start of your journey, no relationship will last without constant attention. The more time you invest, the more your relationship will grow.

If you're just communicating online, find a way to meet her in person. We have individual romance tours where you'll be able to take her out on a date while visiting the best tourist spots in Acapulco.
So, what are you waiting for? Sign up for free today and let our matchmaker work for you. All the resources you need to win the hearts of the women in Mexico are already made available on our site for your convenience.

Newest, beautiful, single women now added for week of Wednesday, 9 June, 2021 - Tuesday, 15 June, 2021
You have to meet the women to marry them! We have group singles tours departing nearly every month!