Newest, beautiful, single women now added for week of Wednesday, 9 June, 2021 - Tuesday, 15 June, 2021
During this COVID-19 crisis, be assured we are still working daily to ensure your success!
Compromises Mexican Women Expect From Men They're Dating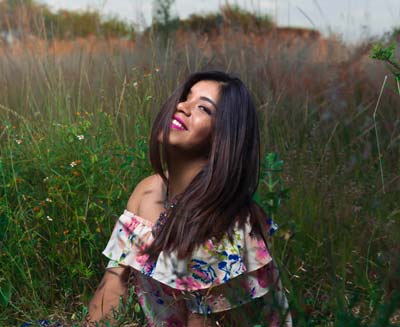 What do you think makes a good foundation for a strong relationship? Is it love? Honesty? Trust? You may be hearing these words often when asked about this question, but behind these powerful ideas is what we call compromise.
Compromise helps two people make things work. Small disagreements and major arguments can be overcome by this. Humans, especially women, can compromise on a few things if you also do the same. When it comes to dating Mexican women, compromise is vital.
As two people keep a romantic relationship together, they have to make sure that each agrees to all things imposed. Acknowledging one another's preferences is the first step to compromise. If a person willingly abides by the things one likes and dislikes, then a harmonious relationship isn't that hard to develop.
Below are some of the things you should know about Mexican women in terms of what they expect to compromise with you as a romantic partner:
Time to prepare.

You may have dated women in the past, and some of them may be ready within minutes after asking them out. Some may take an hour and a half, but it depends. As for Latina women, be aware that they take their time to prepare.

Do not rush a Mexican woman too much for this would make you look impatient. You must make yourself get used to this so as to prevent future conflict. Be willing to compromise with her, for waiting is always worth it if it's her.




Adapting the LST.

This is also known as Latino Standard Time. Just as you are able to understand and compromise with your lady, you should also know that people in Mexico tend to do things a little bit slower.

You see, they don't stick to time schedules and prefer to have things their own way. So if you plan to watch an 8 pm movie with her, then let her know you'll pick her up at 6. This will make your date as smooth as you planned it.




Spur of the moment words.

Some Latinas may say words of comfort to ease the impatience they sense in you. Maybe you'll hear them say, "I'll be ready in ten," or, "Just five minutes more."

It's alright not to dwell on this too much. It's just that your Latina date might be concerned about you and wants to make you feel better. However, keep in mind that she really wants to be on time, if only she could.




No Spanish.

The Spanish language is widely spoken in Mexico. But just because your date speaks the language does not mean you can ask her to do so anytime you want. When going out with her, avoid turning your date into a language learning session.

Surely you wouldn't want to limit the things you'll be talking about, right?




Family introduction.

If you have dated women in the past, you may have experienced meeting one's family after a year of being together. She may have also met yours months after being with you.

But it is different when it comes to women in Mexico. Do not be shocked if you meet her family at such an early stage. She is doing this to know if she can be with you in the long run, rather than date you for quite some time only to find out that her family doesn't approve of you.




Don't reciprocate introductions.

As mentioned above, family introduction is a big matter for Mexican women. Once your lady introduces you to her family, do not do the same right away. This will give the impression that you are even more serious with her when she is still unsure about it.

Patiently wait for the time when you think she is ready to meet your family. Do not pressure her in any way as this is very unhealthy and unsatisfactory.




Avoid too much language.

One important thing you always have to remember is to never practice your Spanish on your date. You may want to learn to communicate with her better, but there are things that she wants to do more with you when you spend time together.




Stunning beauty.

If you are dating a woman from Mexico, know that she will always up her game in the way she looks. Women in Mexico are always mindful of the clothes they wear, as well as the accessories and makeup that go along with it.

In short, they always look stunning, and being casual is not in their vocabulary.




Close Family Ties.

Families of Latina women tend to be around a lot, especially when you are dating one. This is indeed an ideal way to earn your woman's trust. Love her family and treat them right, and sooner or later, you'll get to call them your own too.




Don't act like you own her.

Do not think that you can change the old ways that she has been used to. If there are negative traits about her that you want changed, then do so by encouraging her through a positive manner.
Compromise is Key
One of the facts about Latinas is that dating them will always be a challenge at the beginning, but it gets sweeter in the long run. There are no strict Hispanic dating rules that you need to keep up with. Just be sure to communicate with your lady well, and adapt to the things that both of you want in your relationship.
Falling in love with a Latina might be easy, but getting to maintain a happy and healthy relationship with her is going to take some effort. As such, always remember to be patient, respectful, and understanding.
Never fail to show your utmost support. Do not make decisions on her behalf, such as choosing motherhood over career. This might shake your relationship. Be there for her when she needs you the most, and she will surely not regret choosing you as her partner.
Lastly, make your love even more powerful by showing her the things she would want from you. Mexican women are very appreciative of their romantic partner, so as long as you do your part, they will do theirs as well.

Newest, beautiful, single women now added for week of Wednesday, 9 June, 2021 - Tuesday, 15 June, 2021
You have to meet the women to marry them! We have group singles tours departing nearly every month!