Newest, beautiful, single women now added for week of Wednesday, 9 June, 2021 - Tuesday, 15 June, 2021
During this COVID-19 crisis, be assured we are still working daily to ensure your success!
Travel Tips | 5 Ways You Can Beat Jet Lag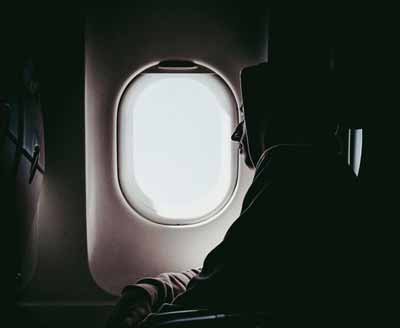 One of the reasons being in a new country feels overwhelming is jet lag. Waking up in a different timezone can really make you feel out of sorts. If you don't remedy this soon, you might end up not enjoying your trip. Not to worry though. You can overcome jet lag with these travel tips:
Adjust your sleeping time gradually
A few days before the trip, you can gradually start to shift your body clock to the timezone of the country you are traveling to. This way, your body would slowly get used to the hours.

It might feel strange at first to sleep at odd hours. But doing so not only helps you sleep well in another country but also helps you adjust to the new timezone. Imagine not being worried about any establishments still closed simply because you slept late.


Avoid sleeping on the plane.
You might be tempted to snooze on the plane, but hold off just until you land. Once you arrive, this trick can help you in being awake (and asleep) at the designated time. International travel tips like this help you adjust to the country quickly and smoothly.


Take a two-hour nap after you arrive
Once you land, naturally you need to recuperate from the long flight. So once you arrive at your hotel, you can take a nap. But make sure to set your alarm for two hours later. This way you won't end up waking up at the wrong time.

This tip is especially helpful if you're joining our romance tours. Since we have several activities prepared throughout the day, you'd certainly need as much energy as you can muster so you wouldn't miss out on the fun.


Exercise in the morning
Here's another travel trip and tricks: Exercise more in the morning, especially while you are out on your trip. The reason you should exercise in the morning is that it solidifies your circadian rhythms. In other words, this keeps you alert in the morning and sleep much easier at night. If you exercise at night, this only boosts your energy levels, which can make sleep elude you.


Drink chamomile or lavender tea an hour before going to bed
There are also simple ways you can make yourself sleepy, such as drinking chamomile or lavender tea. Another beverage is warm milk. There are compounds in these drinks that help release hormones that make you sleep faster. Whatever you decide to drink, make sure to drink them at least an hour before bedtime so your stomach has time to digest the liquid.
These travel tips can help you manage your sleeping habits better, especially when you are traveling to a country with a different timezone. These tips can also help you become a much better traveler. Besides, you need all the energy you can get while on a singles tour. How would you enjoy yourself or even meet beautiful Mexican women when you are tired all the time? So make sure you get all the rest you can get to fully experience everything that our singles tours have to offer.
If you want to know more about our tours and potentially meet a lovely Mexican single, sign up today!

Newest, beautiful, single women now added for week of Wednesday, 9 June, 2021 - Tuesday, 15 June, 2021
You have to meet the women to marry them! We have group singles tours departing nearly every month!