Newest, beautiful, single women now added for week of Wednesday, 9 June, 2021 - Tuesday, 15 June, 2021
During this COVID-19 crisis, be assured we are still working daily to ensure your success!
Honeymoon Accommodations | The Most Romantic Hotels In Acapulco Mexico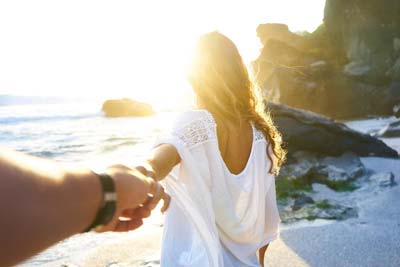 If you have just tied the knot with the love of your life, or maybe planning to do so, then looking for a romantic honeymoon destination is probably one of your dilemmas. Lucky for you, we might just be able to help you out with that with our own list of romantic honeymoon hotels that are available in the tropical paradise of Acapulco Mexico.
The golden sun, wonderful beaches, beautiful Mexican women, vibrant nightlife: these are some of the most notable things that the touristy city of Acapulco has to offer. Not only that, it also gives honeymooners an intimate experience together with the number of romantic hotels available in the city. Although packed with tourists all year round, you will surely be able to find quality time with your partner in one of these romantic hotels:
Las Brisas Acapulco

Nestled in the lush hillside, Las Brisas Hotel gives you an astonishing view of the beautiful Acapulco Bay. This exclusive 40-acre beachside oasis is one of the most romantic hotels in the world. In fact, their arrivals already tell a lot about how romantic your honeymoon experience can be --- an ice-cold cocktail drink and an escorted ride in their signature pink and white jeepney to your private casita. What follows is an even more romantic setting of flower petal path through your spacious rooms to your very own oceanfront patio. With all these, imagine what romantic escapades you could actually do during your honeymoon.


Hotel Encanto

If you are looking for something modern for your honeymoon in Acapulco, the Hotel Encanto has got your back. It is set like a vivid dream in the highest point of Brisas Marques overlooking the open waters of the Pacific Ocean. What is most amazing about this hotel is that it is tucked away in one of the most privileged hideaways above Acapulco Bay and is enveloped by the forest with the view of the ocean. Its secluded Ocean Vista Pool room, along with its disappearing edge, sets that romantic vibe for your romantic honeymoon getaway.


Banyan Tree Cabo Marques

Another favorite romantic hotel in Acapulco is the Banyan Tree Cabo Marques. The hotel has 45 villas, hence giving its guests the privacy they need. The said hotel may have fewer rooms than what the usual Acapulco hotels offer, yet each of the 45 opulent villas offers magnificent ocean views that guests can enjoy. From its location up to its architecture, Banyan Tree Cabo Marques epitomizes elegance. It does not only recall the glamour that once made the Acapulco a favorite destination of celebrities and elites; it also romanticizes the city with its grandeur.


Hotel Punta Jamaica

Offering a romantic escape of the reality of life, Hotel Punta Jamaica nests in the southern coast of Guerrero State. This hotel provides you and your behalf the kind of seclusion you'd need during your honeymoon; at the same time, this could give you astonishing views of the sea that the Acapulco beaches have to offer whilst having a relaxing massage. It gives honeymooners access to the Laguna de Coyuca de Benitez as they have private grass-roofed villas alongside it. What more could honeymooners ask for?
Acapulco still hasn't lost its glitz and splendor over the past years. Although the city may have faced a crisis in the past, it had learned to push back up and regain its place as a favorite vacation destination for the famous and the rich. It is not only a place for fun and parties but also of romance and love. Indeed, Acapulco tourism offers a lot to its visitors

Newest, beautiful, single women now added for week of Wednesday, 9 June, 2021 - Tuesday, 15 June, 2021
You have to meet the women to marry them! We have group singles tours departing nearly every month!