Newest, beautiful, single women now added for week of Wednesday, 9 June, 2021 - Tuesday, 15 June, 2021
During this COVID-19 crisis, be assured we are still working daily to ensure your success!
5 Qualities of Mexican Women that Make Them Wife Material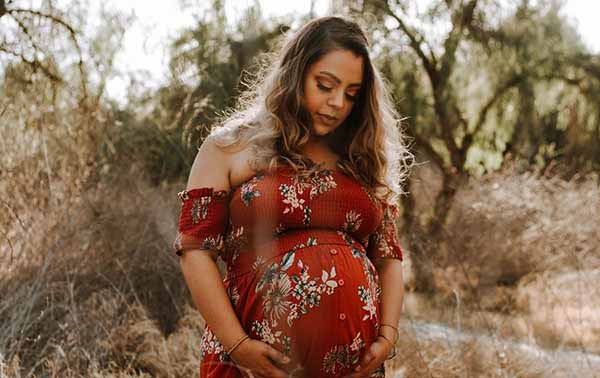 Since marriage is a lifetime commitment, it is important that you exercise discernment when choosing your future wife. There are a number of factors that men should consider before tying the knot. If you are a discerning, sophisticated and well-meaning guy, you should be able to look past superficial qualities in choosing a life partner.
Although men's preferences vary depending on their personal taste, most, if not all commitment-ready gentlemen want a woman who exudes high character. While physical attributes are also important, you shouldn't let it solely dictate your preference in women. The epitome of a woman worthy of bringing to the altar is someone whose endearing qualities transcend physical characteristics.
This is where Mexican women truly shine. Apart from their undeniably alluring physical qualities, these ladies also exude high character making them such a complete package. To further prove our claim, here are 5 qualities that make these women wife material:
Family-oriented.

When dating a Mexican woman, you ought to know that her family always comes first. Latin American culture is generally inclined to always maintaining close and strong family ties.

Their strong family orientation has also helped them prepare for life after marriage. Mexican girls have most likely picked up some cues from their mothers on how to be a great homemaker. So rather than competing against her family for her attention and time, be thankful for it instead because it will only bode well for your married life.

Conservative

This may come as a surprise, but Mexican women, especially those in Acapulco, are conservative. Although they are often confused as outgoing and liberated, in actuality, they are generally modest and traditional. Acapulco's strictly conservative culture and traditions still play a great role in their lives. These values also influenced the Mexican dating scene. Unlike in the West where the hook-up culture has been pervasive, ladies in Acapulco seem to reject the idea of casual sex and hookups, therefore making them less likely to be promiscuous.

Open-minded

Although Mexican women still adhere to their strict values, they are very much open to different points of view and ideas. While most of the young ladies in Mexico are highly intelligent and educated, they don't cocoon themselves to their own perception. Even if they are completely capable of formulating their own opinion and ideas, they never claim to have the monopoly of knowledge.

Having an open-minded partner can certainly make your relationship more blissful because those who are open to other people's perspectives and ideas also tend to be considerate and empathetic.

Passionate

Mexican girls are passionate about everything, both the good and the bad. Many would consider the passionate nature of Mexicanas as a double-edged sword. While they can be the sweetest, most thoughtful and caring women you'll ever get to meet, they can also be extremely difficult to pacify when they lose their cool. But that is just a small price to pay for the kind of love and affection you'll get from them under normal circumstances, and by normal circumstances we mean, when she's not mad.

Motherhood abilities.

Almost all women in Acapulco Mexico have a peculiar relationship with their mothers. This may be because of their strict and traditional upbringing. Due to their strong attachment to their mothers, they are more likely to become good parents themselves. The values that have been inculcated in them from a very young age will also likely be passed on to your kids.

Aside from their great parenting potential, marrying a Mexican woman can also produce genetically superior offspring. Research suggests that biracial children are smarter, healthier and have better physical features.
There is a plethora of other qualities that make these women wife material. But the 5 traits that we listed above are the strongest qualities that put beautiful Mexican women in a league of their own. So don't miss out on your chance of spending the rest of your life with a Mexicana.

Newest, beautiful, single women now added for week of Wednesday, 9 June, 2021 - Tuesday, 15 June, 2021
You have to meet the women to marry them! We have group singles tours departing nearly every month!