Newest, beautiful, single women now added for week of Wednesday, 15 September, 2021 - Tuesday, 21 September, 2021
During this COVID-19 crisis, be assured we are still working daily to ensure your success!
Top Mexican Food & Drinks | Cocktail Edition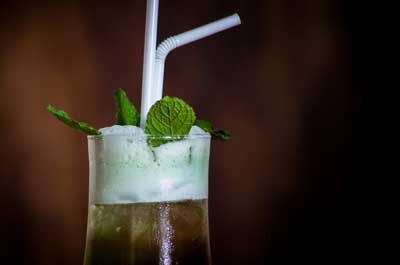 Mexican food is one of the most delectable in the world. Who could ever resist a plate of tacos, nachos, guacamole, and quesadillas? And there's plenty more where that came from. But that diversity isn't just restricted to food. Mexicans also have some of the best-tasting cocktails you'd ever find.
No wonder why tequila is one of the most well-loved drinks in the world. But there are a few other Mexican drinks worth trying. So while you are out dancing and mingling with Mexican ladies in Mexico, you can quench your thirst with some of these drinks:
Margarita
Almost as famous as tequila, this drink is known as the quintessential Mexican cocktail. It's also one of the few drinks that suits a foreigner's palate. The drink is a mixture of tequila, Cointreau, lime, and sugar poured in a salt-rimmed glass. But you don't have to pick lime if that's not to your liking, you can mix the drink with other fruits as well. On a particularly hot day, you can partially freeze the drink to make a slush out of it.


Paloma
This is a drink that suits more to the locals' taste. It's very similar to a margarita with the only differences being the addition of grapefruit juice. It's also served on the rocks, which is perfect on a hot day. Locals usually drink this cocktail before meals but it's best enjoyed on a hot summer day.


Charro Negro
If you prefer something less fruity, then try this drink. This is a common concoction in bars all around the country (even Acapulco, Mexico which is home to many high-end bars). Like most cocktails, this is served in a salt-rimmed glass and has tequila in it. However, instead of mixing with fruit juice, the tequila is mixed with Coke. Because of that, it is aptly named Charro Negro, which means black cowboy in Spanish.


Michelada
How about a little spice in your drink? You'll get plenty of that in a glass of Michelada. Aside from the standard salt-rimmed glass and fruit juice, you've also got a dose of hot sauce and Worcestershire sauce. The drink is topped off with a cerveza or Mexican beer. However, expect each bar's version of Michelada to be different. The point is this drink has just the right kick to start your evening.


Curado
Curado, which is short for Curado de Pulque, is a Pre-Hispanic beverage that can only be found in Mexico. While it is not a cocktail, what makes this drink unique is pulque—a strangely vicious health drink in Mexico. You can either add honey or sugar to sweeten the drink. Strange as it may seem, it is certainly an excellent representation of Mexican food dishes and drinks.
Just like their Mexican food counterparts, these drinks are just as delectable. They are also perfect for sharing with friends or potential dates. If you want to try more top authentic Mexican food recipes, then join one of our singles tours. Not only would you explore the beautiful city of Acapulco, but you'll also get to mingle with some of the most beautiful women in the world.

Newest, beautiful, single women now added for week of Wednesday, 15 September, 2021 - Tuesday, 21 September, 2021
You have to meet the women to marry them! We have group singles tours departing nearly every month!