Newest, beautiful, single women now added for week of Wednesday, 9 June, 2021 - Tuesday, 15 June, 2021
During this COVID-19 crisis, be assured we are still working daily to ensure your success!
Must Visit Destinations of Acapulco Mexico
If you dream to frolic on a powdery white sand and bask under the tropical sun while the salty wind brushes your cheeks, then Acapulco Mexico is the place for you. This city in Mexico is famous for its beautiful beaches that have garnered the attention of famous celebrities like Sinatra, Bardot, and Elizabeth Taylor. Not long after that, the city gained international attention and had foreigners from all over the globe flock to get a taste and experience of the famous Acapulco beaches. From then on, Acapulco has become a favorite destination for holidaymakers in Mexico.
Acapulco tourism is more than just about its beautiful beaches, it's the overall experience that you wouldn't get in any other places on earth. From its revamped infrastructure, towering beachfront hotels and its vibrant nightlife to the picture-perfect natural scenery, the city will just never run out of activities to do and destinations to see. In fact, here is a list of some of the must-visit destinations in this beautiful Mexican city:
La Roqueta Island
Famous for its beaches and crystal clear waters, it is not a surprise that Acapulco is filled with tourists all year round. One of the many favorite destinations for tourists is La Roqueta Island. This island is a national reserve known for its rich flora and fauna.
The best way to experience the richness of this island's resources is to go snorkelling in its waters.
Playa Pie de la Cuesta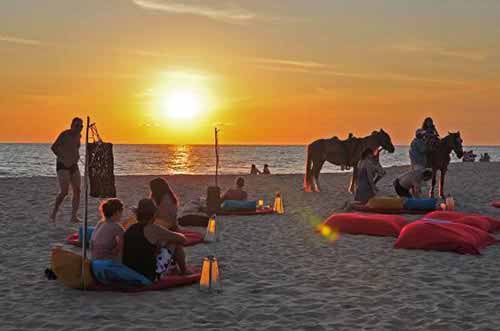 Ten kilometers of twisting coastal roads northwest of Acapulco sits a quiet and laid-back town of Playa Pie de la Cuesta. It gives you an escape to the crowded beaches and a time to relax and be in solitude with just the sea, sand and the sun.
This is definitely the place to just enjoy the laid-back, quaint beach vibe of Acapulco. Although the rip tides in this area are quite strong for swimming, you can sit back and enjoy the jaw-dropping sunset instead or enjoy a horse ride along the beach side.
Acapulco Botanical Garden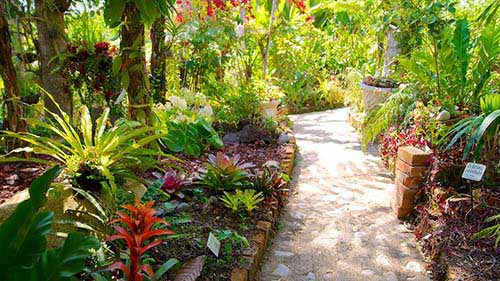 If the beaches do not excite you, the Acapulco Botanical Garden will certainly catch your attention. Whether it's Mexican dating that we are talking about or just taking a stroll with the family, this place is perfect to spend the day in.
With six hectares of land, the gardens are sprawling with different species of plants as well as wildlife. For just less than $2 USD per person, you will experience frolicking in an area surrounded by plants and wildlife instead of sand under your feet.
Capilla de la Paz
If you plan to escape the busy city and the crowded Acapulco resorts, Capilla de la Paz is the place to be. It perches on a hilltop high above Acapulco, surrounded by lovely gardens and provides visitors with a stunning view of the ocean. Although the chapel has a giant cross, it was built as a non-denominational chapel to welcome people of all faiths. It has a sculpture of clasped hands in its gardens that symbolizes the spirit of unity among men of varied beliefs.
Acapulco is indeed full of surprises. From the luxurious resorts, jubilant nightlife, to just the laid-back vibe of its secluded beaches, the city is indeed a place to find relaxation and adventure in. You are sure to find bliss in this tropical paradise.

Newest, beautiful, single women now added for week of Wednesday, 9 June, 2021 - Tuesday, 15 June, 2021
You have to meet the women to marry them! We have group singles tours departing nearly every month!