Newest, beautiful, single women now added for week of Wednesday, 9 June, 2021 - Tuesday, 15 June, 2021
During this COVID-19 crisis, be assured we are still working daily to ensure your success!
Mexican Cuisine | 5 Must-Try Authentic Mexican Food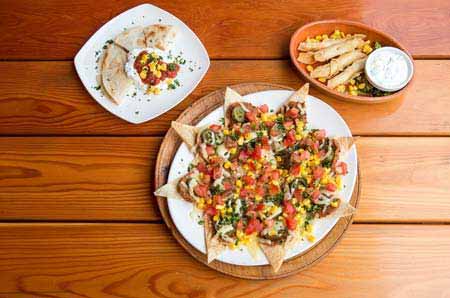 Mexico is a country that has a long and epic history, a lot of scenic attractions, a swarm of attractive, hot Mexican women, and the topic of discussion today: delectable cuisines. Mexican food is amazing, well recognized, and of course, delicious enough to satisfy even the most insatiable of appetites.
If you are one of the many guys in this world who would love to eventually date Latin brides, you must first learn about their culture. Understanding Mexican culture is one of the staples in their culture--their food. One of the most amazing things about Mexican food is that it is fairly simple to create. Almost anyone can make and cook a Mexican dish and try it out themselves. Eating it gives you comfort. It almost feels like home. It is no surprise that so many people around the world love Mexican food.
Now, there are a plethora of dishes that are Mexican in nature. Trying all of them is surely heaven on Earth for foodies. We will list out a few and some of the most popular here. Be sure to check these out.
Pozole

Pozole, which means "hominy", food produced from corn kernels, is a Mexican soup or stew dish that is made of assortments of chile, vegetables, salsa, onion, garlic, and of course, hominy and meat, among other things. This dish is very popular in Mexico and is served in almost every restaurant in the country. Traditionally, it is a Mexican family culture to serve this dish on New Year's Eve and other common occasions.


Quesadilla

Quesadilla is prepared with a tortilla, a thin flatbread, and placed on it are cheese (a lot), an assortment of vegetables, beans, and spices. At this point, you can pretty much let your creativity and preference run free. You can add any ingredient of your choosing and create your own kind of quesadilla.


Enchiladas

Enchilada is another popular Mexican dish. It is made of corn tortilla with a filling of meats of your choosing, either pork, beef, chicken, seafood. You can also opt for cheese and a variety of vegetables. You can also add a garnish of your choice, like sour cream, cheese, or salsa.


Tamale

Tamale is a Mexican dish made of steamed corn dough. It can then be filled with an assortment of meat, cheese, chiles, fruits, and vegetables. Preference also comes into play when gathering the ingredients for this dish.


Burrito

Burrito is one of the most popular Mexican dishes of all time. It is made of flour tortilla wrapping a filling made of meat and beans. Preferably, the tortilla is steamed to soften it beforehand. This dish is one of the staples of Mexico food culture, and it is not impossible to believe that almost everybody in the world has either heard or tried it, and of course, loved it.


Taco

You cannot mention Mexican food without mentioning the world-famous, Taco. Tacos are made of corn or wheat tortilla wrapped or folded around a filling of different variations. The filling can be made of different kinds of meat, different kinds of cheese, salsa, chiles, onions, tomatoes, guacamoles, among many others. You can add diversity to this dish by adding a filling of your choice.
These dishes are a massive part of the tourism of Mexico arena because even though there are many Mexican restaurants around the world, nothing beats a home-prepared meal. These dishes all originated in Mexico, and it is a big part of their daily lives. These dishes are not only culturally relevant, but they are also delicious!
If you are about to marry a Latin bride or plan to find one, make sure you acquaint yourself with Mexican food. Learn the recipes, learn how to make them, and make them your own. Impress her and make her fall in love with you more with the food of her people.

Newest, beautiful, single women now added for week of Wednesday, 9 June, 2021 - Tuesday, 15 June, 2021
You have to meet the women to marry them! We have group singles tours departing nearly every month!