Newest, beautiful, single women now added for week of Wednesday, 15 September, 2021 - Tuesday, 21 September, 2021
During this COVID-19 crisis, be assured we are still working daily to ensure your success!
Best of Mexico | 5 Must-Try Mexican Food and Drinks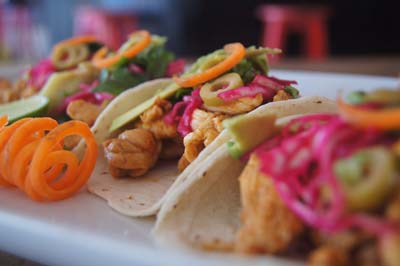 There's more to Mexican food than just tacos, guacamole, and tequila. Mexican cuisine is heavily influenced by Spanish and Mayan recipes. That fusion is what gives Mexican foods a distinct flavor. It's also no wonder why more and more people enjoy Mexican dishes.
When traveling to Mexico, it's not just your eyes that will be feasting at the sight of beautiful Mexican women but most definitely your palate too. While you can still have your fill of tacos, nachos, and other staples throughout your stay, we highly recommend that you discover other dishes as well.
It's not every day that you'll get to visit Mexico, so you might as well be adventurous and try other exotic dishes and top authentic Mexican food recipes, right? If you don't know what dishes to try, here's a list of recommendations:
Huevos Rancheros
To jump-start your day, have a plate of this spicy egg dish. This meal is comprised of eggs, hot corn tortillas and generously sprinkled with salsa. This dish also goes well with some guacamole, fried beans, avocado, and even rice. This is a perfect meal to start your day with.


Chiles en Nogada
Mexicans can be very patriotic. One of their ways to show their love for their country is through their food.

On national holidays or when their beloved soccer team wins a match, chiles en nogada is what's usually served as a celebratory food. It is basically a poblano chili stuffed with ground beef, picadillo, dried fruit, and choice spices. To complete the dish, it is slathered with a walnut-based cream sauce and topped with chopped pomegranate seeds. The reason this is considered a national dish is that it has all the same colors found in the Mexican flag.


Chilaquiles
This is another tortilla-based dish. Basically, the tortilla chips are deep-fried then served with green or red salsa and topped with lots and lots of cheese. If you want it a heartier version, you can put some cooked meat and eggs. This is the perfect dish for sharing, especially when you're out dating a Mexican woman.


Bionico
If you've got room for dessert, then you definitely have to try this. It's basically a creamy and cool fruit salad topped with granola, shredded coconut, and honey. The good thing about this dessert is that you can personally choose what fruit goes into the bowl. However, they are usually served with whatever is in season. It's a perfect dessert for cooling down on a hot day.


Michelada
Mexico also has a wide range of drinks and cocktails. If you prefer something mild, then try this concoction. Known as a cerveza preparada (or beer cocktail), this drink is a combination of lime juice, beer, tomato juice, and hot sauce. You could say that this drink has a different kind of kick.
These are just some of the Mexican food you should try out. There are plenty of other dishes you can try, especially when you're in Acapulco. And what better way to enjoy these Mexican food dishes than to share it with a beautiful Mexican lady?
Sign up here on our site now and see for yourself just how lovely single Mexican girls can be.

Newest, beautiful, single women now added for week of Wednesday, 15 September, 2021 - Tuesday, 21 September, 2021
You have to meet the women to marry them! We have group singles tours departing nearly every month!