Newest, beautiful, single women now added for week of Wednesday, 9 June, 2021 - Tuesday, 15 June, 2021
During this COVID-19 crisis, be assured we are still working daily to ensure your success!
Mexican Dating | What it Takes to Capture the Hearts of Mexican Ladies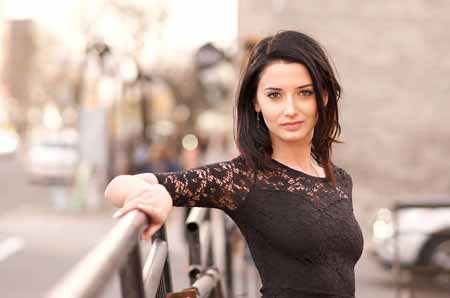 Latina women are known for their fiery nature and absolutely enchanting good looks. Mexican ladies have the figure and soul of a goddess! Amidst all that, they also have the soul of a mischievous angel. They like tricks, games, and adventure, but deep inside they are warm, caring, compassionate and loving.
There is so much more to a Latina than just her good looks and awe-inducing figure. There is an animal in her soul that you have to tame if you want to be with her. She is wild, fierce, fearless, and brave, and you have to be ready for all of that if you want to figure out how to impress a Latina. With that said, here are a couple of traits you should have if you want to end up with a gorgeous Latina girl.
Persistence

Latina women love the chase. In the Mexican dating world, a man will have to be persistent if he wants to end up with a woman.

These women are beautiful and they know it! If you want her, you are going to have to earn her. They will play hard to get in the beginning, but once you finally catch her attention and impress her enough, then you are in for a wild ride.

Latinas are passionate lovers and caring partners, and you'll be able to say to yourself, "the long chase was worth it", like finally discovering a hidden relic after a long voyage. Only the toughest of men can survive a chase with a Latina woman.


Be Macho

Women of Acapulco, Mexico love a masculine man. They are strong women, they expect a similar trait from the guy they are dating too! They want a man who isn't weak, who isn't affected by storms and hardships every once in a while. A man who can stand strong and tall.

Make sure you find the right balance between being "macho" and being "soft", though. A Latina woman likes a strong man, but she also cares for affection and romantic gestures. There's a line there that you have to carefully tread.


Do not be too overbearing

Although you have to be persistent, you also have to be cautious. Make sure you aren't making her feel tied up. Once you've finally gotten her, allow her to let loose every once in a while. Remember, Latina women are free-spirited souls. Trapping her will only make her want to fly away from you.


It's okay to conform to the social norms

Women in Acapulco actually appreciate it if you make the first move and offer to pay for the first date. It is a normal Mexican dating norm and they do not look down upon this notion. They are just seeing if you are capable of being a gentleman and being chivalrous, make sure you do not let her down.


Care for how you look

This means dress well, be hygienic, get a proper haircut, the works. Looking great during a date makes her think you care enough about her to actually look as best as you can be around her.

So those are the traits that you should have in order to have a shot at meeting Latin brides. These women are a catch to any man. The right mixture of humility and pride, simplicity and elegance, wild and safe. Meet your Latin woman now by signing up with us. Once you do, remember everything you've read here. Good luck!

Newest, beautiful, single women now added for week of Wednesday, 9 June, 2021 - Tuesday, 15 June, 2021
You have to meet the women to marry them! We have group singles tours departing nearly every month!