Newest, beautiful, single women now added for week of Wednesday, 15 September, 2021 - Tuesday, 21 September, 2021
During this COVID-19 crisis, be assured we are still working daily to ensure your success!
Making a Good Impression on Latina Women | Acapulco Dating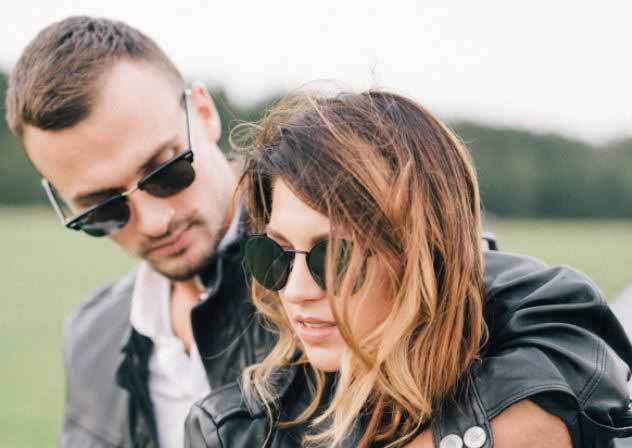 There are a lot of guys out in the world who want to be with Latina women. To that end, many of them sign up with online dating sites in order to find such women. But the thing is that they may not always be able to succeed at dating these ladies, even if they manage to land a date with one
.
The thing about online dating is that because of the nature of it, there is not a lot of space for meeting the person face to face, at least not at first. Things like charm and humor may not translate well to online interactions because both of those things are pretty dependent on the delivery.
So going on free online dating sites doesn't leave a guy with a lot of room for making a good impression, and a good impression is kind of important, especially if it's a first impression. The importance of a first impression cannot be understated.
Good impressions are important because they can form the basis of an opinion. If you make a good impression on a woman, then the chances of her liking you enough to go on a date with you increase significantly.
But the thing about impressions is that not everyone knows how to make a good one. Sure, some guys think that they can make a good impression, but sometimes, they're really being kind of pushy and invasive. Being pushy and invasive when meeting someone is never a good thing.
Now, there are more than a few ways to make a good impression, ways that can work for and with both women and men.These ways are by no means foolproof because what constitutes a good impression is subjective, and what works for one woman may fall flat with another.
Stand Up Straight

Studies have shown that women have a preference for men who are six feet or taller. But the statistics show that less than fifteen percent of men in the United States are six feet or taller, which means that most men are not going to have that instant advantage in standing out in a crowd.

Standing out a little bit is going to be important in making an impression. Otherwise, a guy can become part of the background, and background players aren't well known for making great impressions. Stars are the ones that people remember.

Standing up straighter isn't a surefire way to make you taller, but it can make you look taller than you actually are, which might be enough to stand out for just long enough to let the rest of your personality shine through.

Another way to look taller is to use lifts in your shoes or shoes that are supposed to subtly give you a few extra inches in height. Both are widely available.

Tell A Joke Or Two

Humor is something that a lot of women, and a lot of men for that matter, find desirable in a partner. Basically, they like it if a guy can make them laugh. So it might be in your best interest to crack wise and hope that your wisecracks make her laugh.

Though you should remember that the jokes that play well with your family and friends may not be all that well-received by a younger woman from a different cultural background. Maybe look at some popular local comedians to get an idea of what is funny to Latina women.

Look Her In The Eye

The importance of eye contact cannot be understated when it comes to making a good impression. Looking at certain other places of a woman's body when talking to her may come across as lecherous, and coming across as lecherous may not end up with you getting a date.

A lot of online dating articles will exposit the importance of looking someone in the eye. In fact, looking someone in the eye is encouraged in a wide variety of social situations, not just in dating.

Smell Good

As far as senses go, smell is the one that is most closely linked to memory. So if you smell good, then it increases your chances of a woman looking back on the night and remembering you fondly even if you don't feel as if she noticed you the first time around.

Now, air travel can make having cologne a little more complicated. A guy who is dating someone in his own city can spritz on his favorite scent without having to think about it. But a guy who is travelling may need to think a little bit more than that in order to smell good.

But the options won't be all that limited. An airport duty-free shop will probably have some high-end colognes for sale, so even if you can't bring your favorite scent with you, you'll still have a few options if you want to smell good.

Try To Smile

Smiles are opening. If not, then they are certainly more open and inviting than scowls are. A smile can be great for inviting someone over to talk to you.

So curl your lips upward if you want to help your chances of finding love with a beautiful woman.

Lean In And Pay Attention

Body language is pretty important when it comes to a wide variety of social interactions. If you're with someone, then you need to lean and angle your body towards theirs. It shows a level of respect.

The importance of impressions, first or otherwise, cannot be overstated. If you want to find love, you're going to want to make a good one. Once an opinion is formed, it is very hard to change it.

So you're going to want women to form a positive opinion of you and you can do that by making a good first impression.

Impressions are tricky little things, largely because people are different, and the actions that make good impressions on one person may completely sour on another, which means that you're going to have to take context clues when it comes to dating Latina women.

Newest, beautiful, single women now added for week of Wednesday, 15 September, 2021 - Tuesday, 21 September, 2021
You have to meet the women to marry them! We have group singles tours departing nearly every month!