Newest, beautiful, single women now added for week of Wednesday, 9 June, 2021 - Tuesday, 15 June, 2021
During this COVID-19 crisis, be assured we are still working daily to ensure your success!
Mexican Dating Tips | How to Keep a Mexican Woman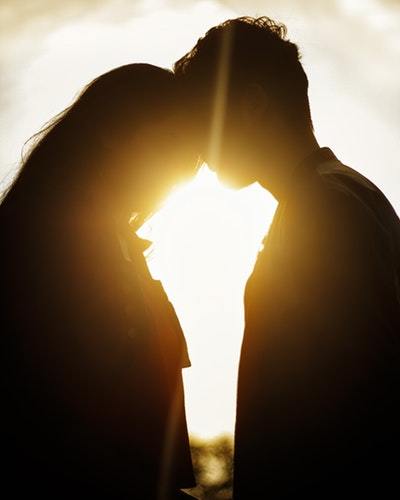 If you ask men what ethnic background of women they think is the hottest, we bet that Mexican women would probably come up on top of that list. For most Western men, dating a Mexican woman is a dream come true. While a lot of men have already realized such dating fantasy, a lot of them have also made common relationship-ending mistakes that led to their dreams being short-lived.
Due to the different culture and traditions that Mexican ladies adhere to, it wouldn't be hard to understand why there would also be certain nuances when dating these beautiful and sexy women. So to make your relationship last, we listed down some useful tips that'll help you keep a Mexican woman:
Be consistent.
Consistency matters when you're dating. You have to make her your priority. Mexican women don't want men who are more focused on intimacy than commitment. Making women feel loved and wanted is their weakness. Show her that you are as committed and passionate as she is or even more and she will give you all her heart.


Party with her.
Since Mexican women are fond of parties, taking her to the club every once in a while can be a great and refreshing date idea. Some men don't want to bring their Mexican girlfriends to the club because of all the unwanted attention they usually get.

But you have to come to terms with the fact that you're dating a woman that other men only fantasize about. You don't need to be wary of it, however, because Mexican girls are faithful. They may attract a lot of attention but they only have their eyes on their man.


Don't make it all about sex.
Unlike a lot of Western women who view one-night stands and casual sex as the new norm, such a culture is heavily snide upon by Mexican women. If you're only looking for some action, we're sorry to break it you but you're not getting it with these ladies.

Even if what you feel is genuine and true, it's still easy to overly sexualize your relationship when dating such a hot woman. So try to avoid getting too far down this rabbit hole. Mexican ladies want a romantic and intimate relationship, not one that is overly sexual.


Respect her decisions and personal space.
Most Mexican women are highly empowered, independent and self-sufficient. They are completely capable of making decisions for themselves. While it is proper for you to also give your take on certain issues about certain aspects of her life, you don't have to dictate her on what to do nor restrict her from doing something she wants to do either.

These girls also don't like men who are extremely needy and clingy. Coming from a macho culture, they expect a man to be as independent and self-sufficient as they are, or even more. If you want to keep your ideal Mexican woman you'll need to put your big boy pants on.


Don't ever subjugate her
The typical Mexican household adhere to the traditional gender roles. Men are often viewed as the dominant figure in the family, while the women are their support system. Such a tradition, obviously, was also carried over to Mexican dating culture.

Their adherence to gender roles, however, doesn't give you the authority nor the right to subjugate them. In fact, they despise men who don't treat them as equals. So if you want to keep a Mexican girl, make sure you put her on an equal footing as you.
Before you even get to the idea of dating a Mexican lady, you first need to be open to the fact that Mexican dating is different from what you might be used to. It'll demand a lot more effort and compromises compared to dating a girl with Western values.
At the end of the day, what keeps a Mexican woman is genuine love and pure intentions. If you're truly sincere on keeping her, everything else will just fall perfectly into place.

Newest, beautiful, single women now added for week of Wednesday, 9 June, 2021 - Tuesday, 15 June, 2021
You have to meet the women to marry them! We have group singles tours departing nearly every month!