Newest, beautiful, single women now added for week of Wednesday, 15 September, 2021 - Tuesday, 21 September, 2021
During this COVID-19 crisis, be assured we are still working daily to ensure your success!
Best Mexican Food to Eat in Acapulco Mexico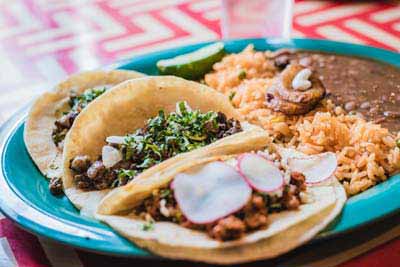 The violent history of Acapulco Mexico does not seem to affect the city's tourism. The tourism office has been recording an increase in the number of tourists that visit every year. Because of this, there is also an increase in the number of food places available for the visitors to experience Mexico through their palates.
The Mexican food culture is heavily influenced by Spain. So if you think of Mexican food, think of a variety of flavors, of herbs and spices.
Food is cultural. Different countries in the world have their own food cultures. Sure, there may be some commonality between countries that are close to each other, but traditional Mexican food is not going to be exactly the same as, say, Guatemalan food or Honduran food. There might be a thread between the food cultures that can indicate some similarity, but they won't be the exact same.
Mexican food can be determined due to the quantity of ingredients used. Mexicans usually use large amounts of spices and meat. Because of this, the taste of Mexican dishes are hotter and spicier; in fact some dishes contain the world's hottest peppers, like habanero. Mexico is also known for its chocolate, although they are usually made into drinks and not candy. There are a lot of variants even with chocolate, and spices can be added too. Truly, spices are important to truly create Mexican food.
Traveling to Acapulco from Mexico City could take 4 to 5 hours, but when you get there, you will forget being tired for you will be entertained by the scenery and be filled by these authentic Mexican cuisine:
Ceviche

Being a major port in Mexico, Acapulco surely offers a wide array of seafood. For those who have no objections to either fish or shellfish, fresh seafood can be gathered and served for you. One of the best Mexican seafood dishes is ceviche. This is made when raw fish is cured in citrus, like lemon or lime.

Once the fish is cured, it is then spiced with seasonings like chili, coriander, salt, and onions. Now because the fish is raw, it doesn't keep well. So it should be consumed as soon as it is prepared.




Pozole

Of course, there's more to Mexican cooking than just fish. The cooks and chefs in Mexico are also more than able to use other types of meat in their cooking. There's also pozole, which is a soup.

As a soup, pozole is made from hominy and meat. Now, the meat is traditionally pork, but chicken can also be used. It is also garnished with various things like lettuce, chile peppers, avocado, onion, garlic, and others.

The dish is very much a traditional dish in Mexico and surrounding countries because it predates significant European influence in the region.




Taco

One of the most iconic images of Mexican cuisine is the taco. It's something that's pretty popular all around the world and not just in Mexico. It's so popular that there's a whole fast food chain based around the taco, which is pretty popular in the United States and has even opened a few branches in countries.

Pretty much an icon, a taco is a tortilla shell stuffed with meat, either chicken or pork, and some guacamole. Some people add more ingredients like vegetables and possibly refried beans.




Sincronizada

Sometimes, you just want something that is familiar. Maybe all the new and exotic food is perfectly delicious, but sometimes, you just want something that tastes familiar and reminds him of home, something that's kind of typical.

There are very few things more homey than a ham and cheese sandwich. It's a classic lunch staple, and it is relatively easy to make—a slice of ham, a slice of cheese, some mustard, and two pieces of bread.

But Acapulco Mexico has its own twist on that classic staple. The sincronizada is kind of like a ham and cheese sandwich in the sense that ham and cheese are involved, but instead two slices of bread, two flour tortillas are used. Also, instead of mustard, the dish is given its kick by using salsa and pico de gallo. So it makes for something familiar to a lot of visitors but is also local enough to be kind of different and not be the exact same.




Burrito

Another dish that is likely to be familiar to American tastebuds is the burrito, which is Spanish for "little donkey." Made with meat, rice, beans, veggies, cheese, and condiments like salsa or pico de gallo wrapped snugly inside of a flour tortilla, the burrito is a convenient and filling food that can be eaten by hand and for pretty much every meal.

There's a variation called the breakfast burrito that originated in the United States and is a little bit different from the original and can use ingredients like eggs and hash browns.

Another American variant is the mission burrito, which is basically just a regular burrito except that it is bigger and has extra servings of rice and other ingredients. This is accomplished by steaming the tortilla to make it more flexible.

While the American variants may or may not be available in Acapulco, the original variation should be widely available.
Experience Mexican Culture through Food
Food can be something that would satiate your cravings, and it could also be an experience. Being in Acapulco Mexico is best enjoyed when you are able to grab a bite of the flavorful dishes.
Food is not also just reflective of one's culture, but it can be a pretty accurate reflection of the circumstances under which one grew. Although the history of Acapulco can be terrifying, it should not stop you from exploring a beautiful place like this. Besides, the local government and authorities are making it sure that all tourists should be taken care of, which is why many people do not mind about the city's infamous past.
Mexican culture is vibrant and varied, and everything in there is worth the visit. The culture consists of flamboyant festivals and rich traditions. The tropical climate will give you that freeing summer feeling. The food not only satisfies but also tells a story.

Newest, beautiful, single women now added for week of Wednesday, 15 September, 2021 - Tuesday, 21 September, 2021
You have to meet the women to marry them! We have group singles tours departing nearly every month!