Newest, beautiful, single women now added for week of Wednesday, 9 June, 2021 - Tuesday, 15 June, 2021
During this COVID-19 crisis, be assured we are still working daily to ensure your success!
Tips on Dating a Mexican Woman | How to Grab Their Attention Online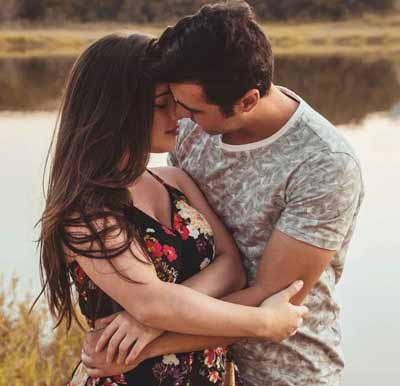 If you're one of many who have failed to make a meaningful and lasting connection with a Mexican beauty online, then you're on the right page. There are countless men who dreamed of dating a Mexican woman but failed miserably because they just weren't equipped with adequate knowledge on how to deal with these ladies.
Mexican women aren't like any other women you've dated before. Even something as simple as catching her attention will require you to have a specific set of skills and know-how in order to draw her interest, let alone sweeping her off her feet. But don't fret, here, we'll give you helpful tips on how to grab a Mexican lady's attention online. And it's not as hard as you thought it would be. So without further ado, here are the things you should keep in mind to catch a Mexicana's attention online:
Choose a good profile picture - In the online dating world, the main picture in your profile tells the story of your life. So, if you're frowning or look sad, it's unlikely for these ladies to be interested and start chatting with you. Also, if you choose not to put up a photo, she might be suspicious. Besides, what is there to hide? Get out of your shell and be confident. Keep in mind that confidence is the key here.

The best profile photo should be bright, colorful, and positive. If you haven't already taken your picture yet, then take it now. Wear something between formal and casual. Also, don't forget to smile. You want to show these hot Mexican women that meeting you will make her life better.


Set up your profile properly - Some of us rush through setting up our profiles and wonder why it's not working. If you are after a long term relationship, then you ought to take it seriously! A little effort for a start wouldn't hurt. Otherwise, these ladies will just think you're just after a casual fling and have no serious intentions.


Be mindful of your language - Most men don't realize that it's not about what they say but how they say it. So, make sure to choose your phrases properly. Be kind and sound more relaxed. This way a lot of Mexican women will like you even more.


Make the first move - Most ladies online prefer to be contacted by a man first, rather than to put themselves out there and be the first one to say "Hi". So be a gentleman and have the courage to initiate a conversation with dozens of hot Mexican women on our site.


Tell her more about yourself - The Mexcian lady you're chatting with may not ask you too many questions, but that doesn't mean she's not interested. These ladies are very shy and would wait for you to share things about yourself rather than asking detailed questions.

So, tell her more about yourself, what you do daily, your goals and aspirations. Also, be constant and consistent. If you feel she's the one you've been looking for the longest time, make sure to talk with her on a daily basis. That'll make her fee like she's important.


Be Polite - As some of us already know, it's easy to misinterpret things when communicating online. So, be nice and polite when chatting.

On a side note, one of the matchmaking services we offer is free translation so nothing can hinder you in finding your true match.
There you have it! Now you know how to attract a Mexican woman online. But if you're really serious on your quest to date and eventually marry a Mexican bride, then taking part in our romance tours is the way to go. Apart from touring you around major Mexican tourist destinations like Acapulco, you are also assured that you will get the chance to meet Mexican women who, like you, are also looking to find love.
Don't wait a second longer! Sign up for free here on our website now and be on your merry way to finding the love that you have been searching for.

Newest, beautiful, single women now added for week of Wednesday, 9 June, 2021 - Tuesday, 15 June, 2021
You have to meet the women to marry them! We have group singles tours departing nearly every month!