Newest, beautiful, single women now added for week of Wednesday, 9 June, 2021 - Tuesday, 15 June, 2021
During this COVID-19 crisis, be assured we are still working daily to ensure your success!
Dating Mexican Women | How to Keep Your Relationship Healthy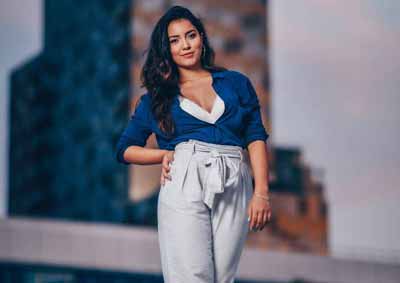 As you may already know, no relationship is perfect. No matter how well it may start out, obstacles are bound to come along. But overcoming these obstacles is one of the best ways to help strengthen a relationship even more. And with beautiful Mexican Women, you'll find that they have admirable qualities that would encourage you to give it your best when it comes to making your relationship with one work out. A number of Latin dating sites will tell you the same thing, too. And it's probably the reason you're reading this right now!
Love takes a lot of hard work from both parties involved in a relationship. If you find yourself romantically involved with a Mexican lady, then it's no surprise that you would want to do whatever it takes to maintain a happy and healthy relationship with her. Apart from having a basic understanding of the Mexican dating culture, here are some tips that will help you build the type of ideal relationship you wish to have with a Mexican woman:
Love yourself - First and foremost, learn to love yourself. Otherwise, how would you be able to love someone else? And how can you expect someone to love you for who you are if you yourself don't appreciate your own being?


Communicate - Not sure how you can connect with women in Mexico? One way of doing so is through communication. You can either acquaint yourself with their spoken language or help her with her English, that is if she's not that fluent. Keep in mind that good communication is important in promoting a healthy relationship as this prevents any type of misunderstanding. Also, this allows you to express your genuine feelings for each other. Moreover, communication is not only done through the conversations you'll be having. It can be done through listening and being patient. If you can encourage these things in the way you communicate with each other, you'll be on your way to having the type of loving relationship you desire.


Be honest - Honesty is one of the keys to a healthy relationship. Always learn to be honest with how you feel, whether it's about yourself or your partner. And if there's something you wish to confront about your relationship, let her know. In being honest with each other, you'll learn to stay faithful and committed.


Give each other some space - Give yourselves some alone time. Being together can be great and all, but it can also be unhealthy if you're together all the time. You can both have your own circle of friends so as long as you don't keep secrets from each other. Simply learn not to rely on each other's presence 24/7. This way, you can be more loving, supportive, and trusting - all of which are essential in maintaining a healthy relationship.


Support each other - Talk to each other about your dreams and goals in life, and always be supportive. There's nothing more special than knowing that your partner will choose to be there for you no matter what. If you can achieve this in your relationship, there's no doubt that you'll be strengthening your bond more and more each day.
And there you have it, 5 efficient ways for you to build a healthy and long lasting relationship with the woman of your dreams. And remember that if you sincerely want to find love among beautiful Mexican women, then you won't have a problem with doing what you need to do to have a happy and fulfilling relationship with one!

Newest, beautiful, single women now added for week of Wednesday, 9 June, 2021 - Tuesday, 15 June, 2021
You have to meet the women to marry them! We have group singles tours departing nearly every month!