Newest, beautiful, single women now added for week of Wednesday, 9 June, 2021 - Tuesday, 15 June, 2021
During this COVID-19 crisis, be assured we are still working daily to ensure your success!
Acapulco Nightlife: Best Bars and Clubs for Foreign Men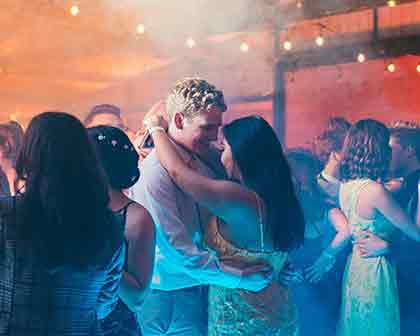 Acapulco women are one of the most ideal brides known to foreign men. Why? It is because of their top endearing qualities that rob men of their effort to search for a potential partner in life. So what are some fun activities to do as a night owl in Acapulco?
Are you ready to experience the Acapulco nightlife extravaganza? There are a lot of places to go to when you travel to Acapulco. We recommend you check out the amazing locations of bars and clubs and enjoy the local festivities. Embrace the warm culture and meet beautiful Acapulco women. These women are known to party until the break of dawn, so come down to Acapulco and feast your eyes on the Acapulco nightlife experience.
These are the top bars and clubs located in Acapulco:
Baby'O

Welcome to Baby'O Acapulco!

Dress for the part and be confident as you step into one of the best dance clubs in Acapulco. They provide the best music and the most excellent services. It is a must visit place when you travel to this legendary Mexican city.

Are you ready to party? What are you waiting for? Take a few minutes to join in on the fun and have a blast!

Mojito Acapulco

If you want to have an excellent time when you visit, try visiting one of the bars in Acapulco. Everything is excellent, from the service to the drinks and music. As the name of the bar suggests, be sure to ask for their traditional mojito. It is definitely worth it.

Sunset Bar

Enjoy the scenic view and the open air setting Acapulco has to offer. Grab a drink and indulge yourself in a sensational sunset. This patio-style bar in Las Brisas offers the perfect view of the sunset. It is also a great spot for a romantic setting when you go out with your Latina.

Brooklyn's Sports House and Bar

Are you ready to be surprised? This place is perfect for taking some time off and watching sports. They serve the biggest chicken legs in Acapulco. The chicken is good, as well as the environment, and there are many more foods to choose from.

Believe Acapulco

Hit the dance floor here in Believe Acapulco. Most of the locals come to this place to burn the stress away while waiting for the sun to come up. You get to experience local music played by local DJs. Dress smartly and have fun.

Mandara

A place with a great atmosphere and perfect service. The music is great and people are so friendly. If you want to check out the nightlife of Acapulco, this is the place to be.

Paradise Restaurant Terraza Bar and Beach Club

Another great place to enjoy dinner with a view with your lady. Enjoy the beautiful sunset as you sit outside a place overlooking Acapulco Bay. This place is the perfect definition of paradise. It has a welcoming vibe that makes you feel at home.

Hannah Sun Club

It's one of the best clubs around Acapulco. Lots of people are saying that this is the perfect way to spend the day. The staff are very accommodating and the services are great. This place is exclusive and a bit pricey compared to local bars. Believe us, it is totally worth checking out.

Kassandra Beach House

Another beautiful place overlooking the beach. It is perfect for having fun with your friends and family. Find a perfect spot to enjoy the panoramic view of the whole establishment.

La Perla

What does it feel like to watch cliff divers jump from up close? You can find it here. The place offers tables overlooking the world famous cliff divers. The service is good and you can check out photos portraying more about Acapulco history. The place is like a museum where hundreds of signatures and photos of older generation celebrities are hung on the walls.

Disco Beach

Just as the name suggests, it is a disco beach. It is a casual outdoor bar where fun and great times are invented. It's got great music and service, and the ambience is superb. Make this the highlight of your trip, then go home with a whole new appreciation and gratitude for the experience.

Palladium

Get your mind blown and explore one of the best dance clubs. According to locals, Palladium Acapulco is the best nightclub in town. They provide the best music and the view is amazing as they light fireworks at midnight. There are different themes each night and the place just totally rocks!

Tequi Sol Bar

Another good place to hang out and grab a drink while watching a game. The bar is popular with locals, which is already a good sign. The bartenders that work there are also very welcoming and friendly.

Mahalo Beach Club, Acapulco

Another popular beach club in Acapulco. You have the option of camping near the seashore as you indulge yourself in the beautiful scenery and sunset. The ambience is good and the color of the blue tiled pool works in perfect harmony with the sunset, as well as the colorful displays and ornaments.

Blu Lobby Bar

A perfect place to share a night of fun without having to leave the hotel facilities. The ambience is excellent and perfect for a romantic date. This is an excellent option if you want some one on one time with your special lady.
Amidst the Pandemic
Despite the coronavirus pandemic, the city of Acapulco -- once ranked high on positive cases -- has now become one of the cities with the lowest cases recorded. Most of the Acapulco clubs and bars are now back in business. Precautionary measures still apply, like social distancing and 50% being the maximum capacity of people in most establishments.
Is it safe to travel, you ask? For now, a lot of travel agencies have been encouraging us to stay where we are for double protection against the deadly virus. When everything goes back to normal, we will also resume our singles vacation tours and make sure that you'll make the most out of your trip.
Sign up now and join our singles vacation tours to experience the Acapulco nightlife up close.

Newest, beautiful, single women now added for week of Wednesday, 9 June, 2021 - Tuesday, 15 June, 2021
You have to meet the women to marry them! We have group singles tours departing nearly every month!